by Rosa Sheng, AIA, LEED AP BD+C
This past Friday, I was invited by the National Organization of Minority Architects (NOMA) to deliver the opening Keynote at NOMA RISE 2015 - Social Justice by Design - the 43rd Annual International Conference was hosted by the NOMA Louisiana Chapter in New Orleans (aka NOLA). "While the design profession has seen a shift towards a more socially-conscious practice in recent years, NOMA has always been an organization centered around community engagement and social justice through the design process. With that in mind, this year, we are challenging our members and partners to rise in support of diversity in the profession and design justice in our communities."
I was greeted with a warm southern welcome by the host chapter NOMA Louisiana at their reception on Thursday night. There were many friendly familiar faces in the room - the twitterati who I have engaged in meaningful "virtual" conversation, but have only met in person the first time that evening. During my visit, I also got to enjoy some of the sites, sounds and food of The Big Easy during my "30 hour" adventure near the French Quarter.
On Friday morning, I was honored to share the work of Equity by Design for the keynote session. "We are the Champions! Citizen Architect" from last week's #Architalks blog challenge served as a point of inspiration and call to action for all attendees. Kevin Holland, NOMA National President 2015-2016, gave a powerful opening that emphasized the need for action beyond discourse to improve the dire social landscape of our communities. He cited a story of racial profiling and the unjust arrest of Lyle Dotson that happened during an architecture tour of the French Quarter with a group of Ball State University architecture students and two faculty members. Most of us are privileged that we would never need to worry about being arrested while walking through the French Quarter alone. It begs a deeper conversation about racism and social justice in our society.
The giant whale of inequity and social injustice is ominous. Divided, the task seems daunting to overcome these challenges. In order to make progress, we need to band together and share the responsibility of moving the needle. Equity is Everyone's issue on many different levels and it is all tied together; where we live, how we live, the quality of public vs. private spaces, who gets access and who is the advocate for designing these places. In order to inspire the next generation, we need to share our stories, our design work, our impact in our communities by communicating, documenting, recognizing, participating and advocating. We have compiled a Storify recap of the amazing topics, speakers, projects (like Project Pipeline), and people that make NOMA the phenomenal organization it is today. I shared the tools that we have used to spread the Equity in Architecture findings that has launched a parallel movement for equitable practice and talent retention. I encourage everyone to join twitter, LInked In, etc so that we can continue to engage in conversation and inspire the future generations of leaders that will come.
According to the US Census, by 2045, the minority population will become the majority. And in 2023, the student population will have reached this tipping point. How will we reframe our profession to engage and retain talent that will serve the transition of population and community demographics. Cultural awareness, competence and equitable practice will be important skills to learn; it is critical that we leverage this opportunity to convey the value of design in creating meaningful, influential and just environments where we live.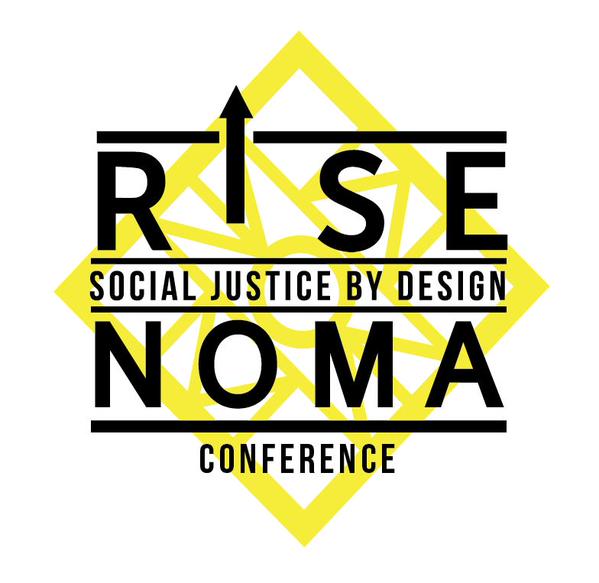 This week at AIASF, don't miss our last EQxD "U" Workshop of the year!
EQxD "U" Workshop 4 ! Architecture AND...Exploring Meaning & Influence by way of Multidisciplinary Practice.
Thursday, October 22, 2015 from 6pm - 8:30pm @AIASF 130 Sutter St, San Francisco
We will explore alternate models of practice that expand the avenues of influence for architects. More than 50% of all respondents to the 2014 Equity in Architecture Survey stated that they were dissatisfied with their current job situation. A large number responded that they were interested in alternative career paths. Rather than leave architecture behind completely - and have the profession lose ever more talent to other fields - how we can cultivate expansive multidisciplinary practices that are innovative, exploratory, and meaningful?

The workshop will feature four professionals who have taken their work beyond the traditional boundaries of the field. After a review of key survey findings on the topic we will hear from the panelists about their paths, entrepreneurial thinking, and lessons learned in a question and answer session. This will be followed by design thinking exercises to guide us in thinking freely and widely about our career futures and the new kinds of practices we can create. Gain the courage and knowledge to turn your interests and ideas into a new work reality at our workshop!
10/22/15 Architecture AND… Workshop Agenda
Networking & Refreshments 6pm - 6:15pm
Introductions/Welcome 6:15 - 6:25pm
Panel Discussion 6:25 - 7:15pm
Break/Transition 7:15 - 7:20pm
Design Thinking Exercises 7:20 - 8:10pm
Conclusions 8:10 - 8:30pm