Saturday October 18th, San Francisco Art Institute, SF, CA: A forecast that had predicted rain earlier in the week, gave us glorious sun and near cloudless blue skies instead. Once entering into the courtyard, the excitement of the day was very palpable. Equity by Design: Knowledge Discussion, Action! 3rd Symposium of AIASF hosted 250 attendees and quickly sold out in early September with a wait list of 50+. (And even some lengthy essays appealing for an open seat.)
The "un-conference" was meticulously designed and executed by our team to be a new, energizing experience for all; attracting attendees from all over the nation, including strong representation from the east coast (Boston, New York, D.C. and Miami). Incredibly rich infographics (designed by Atelier Cho Thompson) on crisp tall boards (produced by Danielle Lyndsay and generously donated by SplashSF! ) displayed the sobering and thought provoking data compilation of early findings from the Equity in Architecture Survey conducted earlier this year.
The day ahead presented a great promise for a better, just, and more Equitable future; a veritable tasting menu of all things "whale-like" served at a quick pace to keep the calories burning. The parable of "Eating the Whale" that originated The Missing 32% Project's journey has now been turned up on its head. What started as a lofty promise by some inquisitive women in architecture has now become part of a national (and global) movement for Equitable practice in the profession.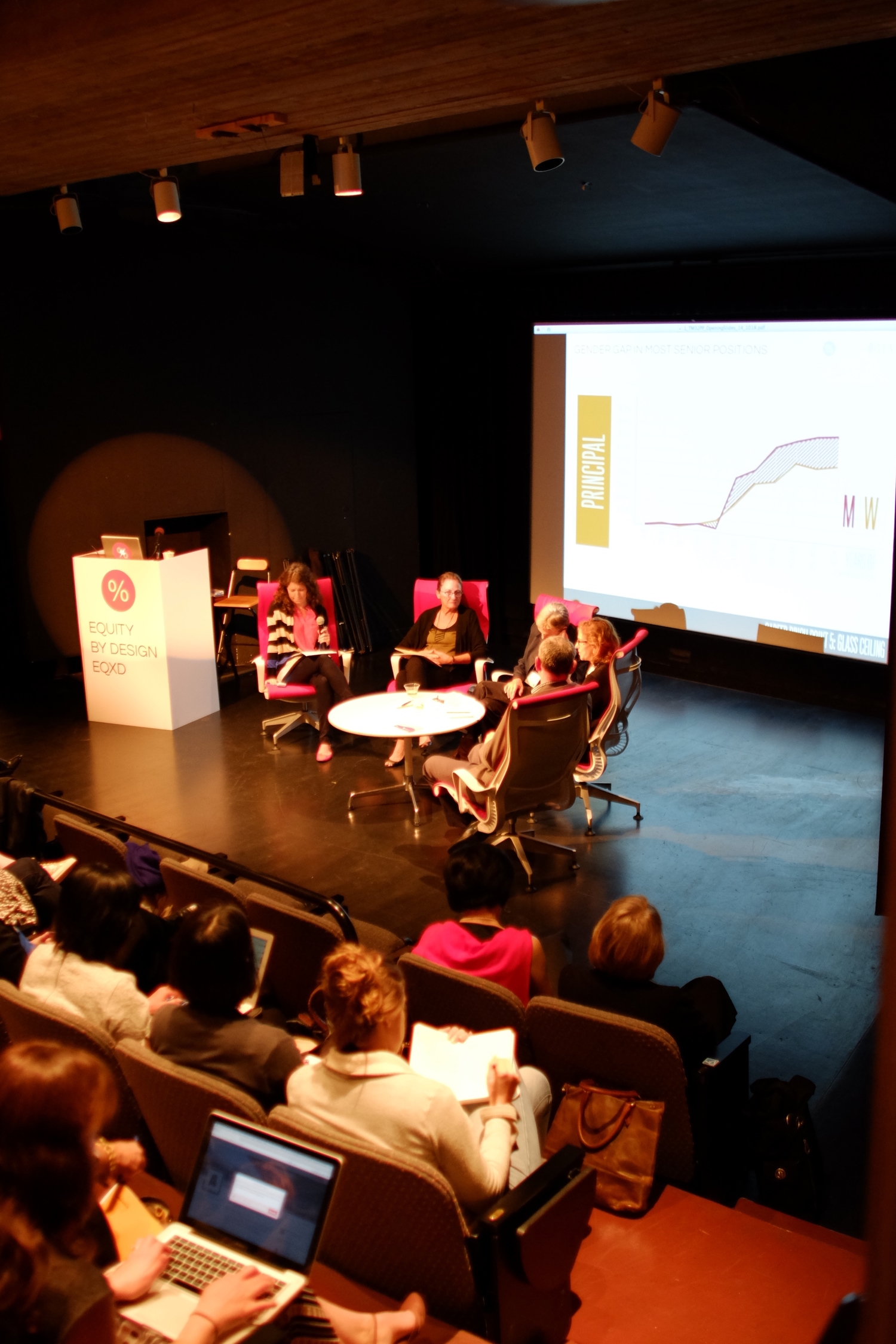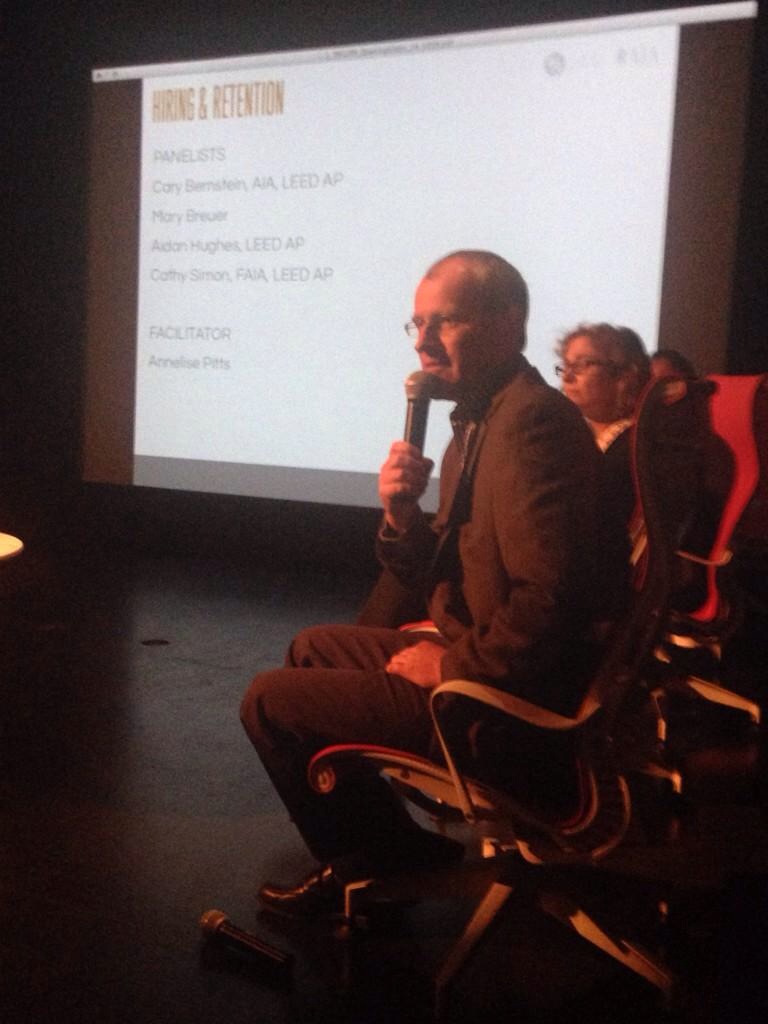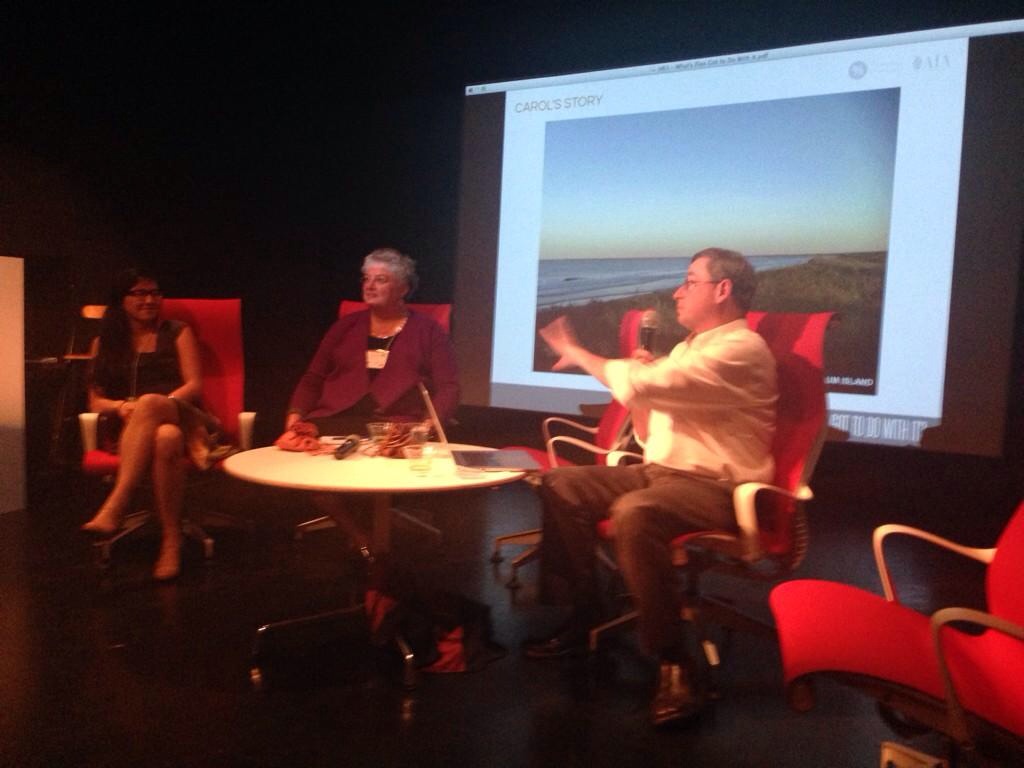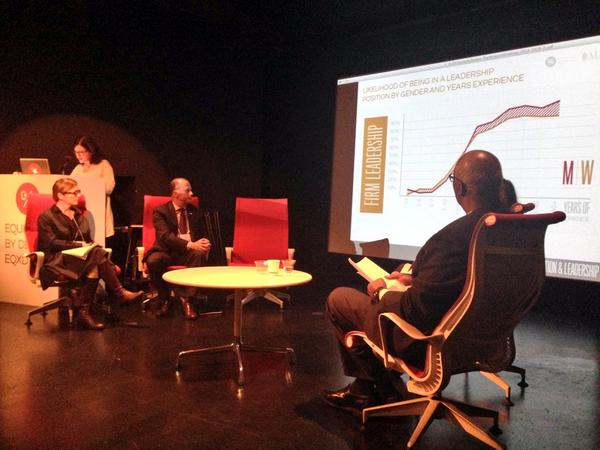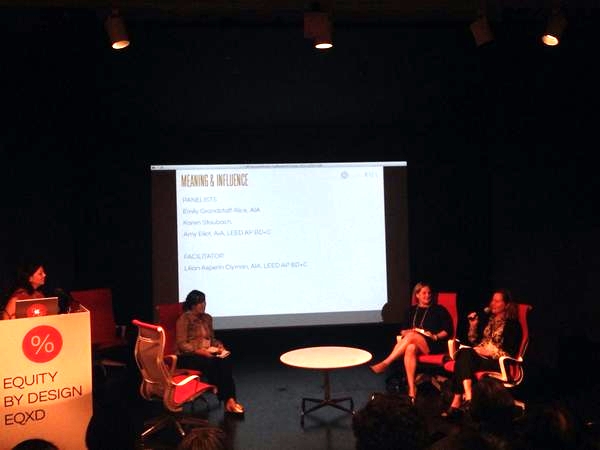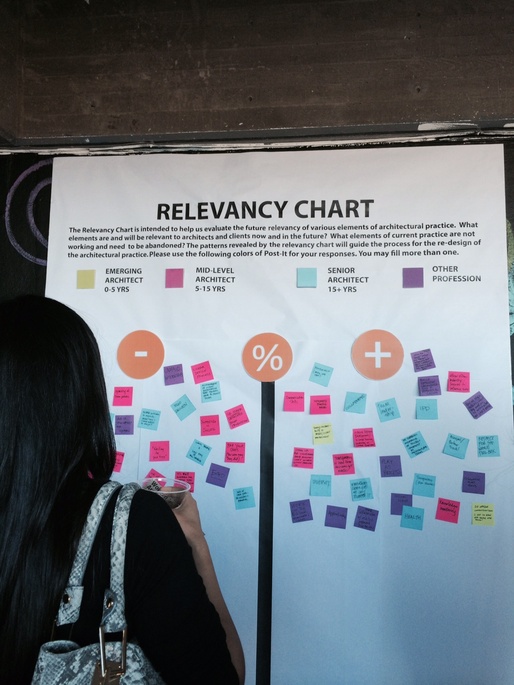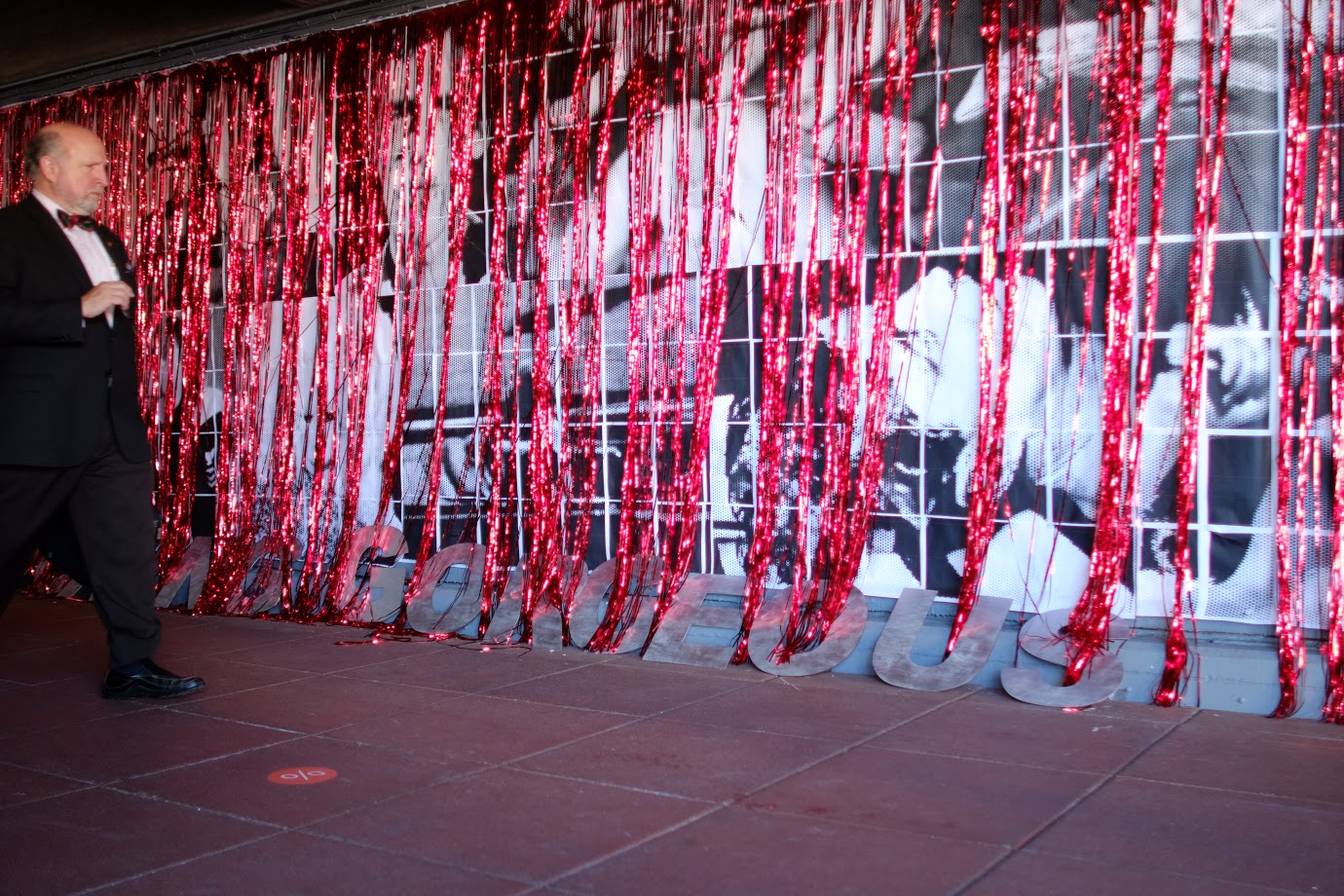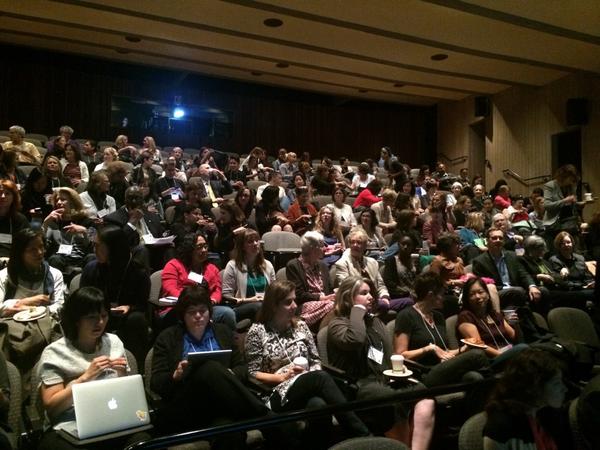 We were Inspired% by "women who dared to dream big" in history, near and far (Pamela Tang and Jaya Kader Zebede). The "knowledge" sessions sparked positive "discussions" in interactive break-outs for Hiring & Retention, Growth & Development, Meaning & Influence. Here are some of the highlighted quotes of the day via Twitter:
"I was preparing for an interview and was told: Don't be too smart. We still have a way to go on." Marianne O'Brien, FAIA
Until our profession reflects the society we serve, we will not have completely fulfilled our potential. Emily Grandstaff-Rice, AIA
"If you see inequity, name it. If you see privilege, talk about it" Emily Grandstaff-Rice, AIA
"

This conversation of equity makes us better architects" - Cathy Simon , FAIA
"A long and enduring career should not be a miserable marathon" - Carol Wedge, FAIA
"

Being real, being whole, and being innovative reduces conflict and produces a sense of purpose, coherence, and optimism" Stew Friedman
"I'm not as impressed when principals join the meetings b/c they aren't working day-to-day on the project." Karen Liu Staubach,
"If you don't negotiate your salary, the amount of money you will forfeit over your career will likely be close to a million dollars." "Don't wait for others to notice and offer things to you." Amber Evans
"Why Equity? Why Now? I often have male colleagues who say they don't have bias. I want people to understand that we all have bias and for people to learn to deal with it, instead of thinking we live in a magical world where it's possible to not have bias." Aidan Hughes
"Your worst reviews in architecture school are the ones you still think about." Sometimes the tough situations are the ones you learn the most from. In school, I remember looking up from my desk and seeing a group of men looking at something, and there would be literally no cracks between them so I'd have to squeeze my way in to see what it was--and that was the 1980s..." Amy Eliot, AIA
"I started looking at our peers in engineering and STEM, and they have clear ideas about what we should do for girls in school. The critical time for children is ages 8 to 13. What can we do? Damon Leverett, AIA
We were interviewed, photographed, and videotaped in hopes to capture the spirit and energy of the day. The closing session challenged us to take Action! in "Leading the life you want". Stewart Friedman challenged us to think about work and life integration based on developing 3 areas: Be real, Be whole, and Be innovative.
Dear EquityxDesign14 Attendees (in person and in spirit),
Thanks to each of you, the San Francisco Art Institute became a mosaic comprised of Smiles with Hugs, Numbers with Visuals, and Talent with Solutions. The Equity by Design Symposium will always live in our hearts as one of the special days we will never forget - truly, the first day of the rest of our lives!
Be women (and men!) who dream big (Marianne) and be assiduous about eating the whale (Rosa). Use your voice as your power (Emily), and the first step to start the conversation is Data (Aidan). Never use data to complain (Annelise) but rather design the experience (Lilian) through which we can elevate the Value of Design. Talent and credentials are table stakes but chemistry with culture (Mary) is the intangible must-have. It's human to be emotional (Cathy - and thank you, for being human, Mr. Pitts!).
As we go about our trajectory, our Toolbox must continually expand (Cary) and we should remember that men want us to tell them how they can help (Carole). NCARB has listened and IDP hours will be reduced by a third (Michael) as, frankly, licensure as an essential credential (Stefee) as well as a predictor of longevity in practice. We need to encourage leadership at every level (Jennifer). Go, ask to go to more meetings, to be more involved (Karen), create your own credibility by leading (Carole), never undersell yourself (Pauline), and remember to always be expanding your capabilities (Damon).
In the workplace, overwork is glorified - this starts with our education (Frank), our profession is evolving into a multi-disciplinary practice (Evelyn) and that, in spite of challenges and conditions, you have choices (Maia). If you live with these 3 simple rules: Be real, Be whole, Be Innovative, people will lean in and you will indeed lead the life you want (Stew). And, more importantly, AIA is here (literally!) to support you (Elizabeth). We have provided the Knowledge and Discussion, now it is your turn to take Action! (Rosa)
You inspired us by creating a community that we are certain will last beyond the day. Our movement has purpose and, together we will influence and transform the future of the architectural practice we love. In the next year, will you join us and commit to leading actionable change?
With eternal gratitude,
Rosa Sheng (Chair), Lilian Asperin-Clyman (Co-Chair), and The Missing 32% Project Team.