By Rosa Sheng, AIA, LEED AP BD+C
Raindrops on roses, and whiskers on kittens...
When Bob Borson "Life of an Architect" sent out the topic "Favorite Things" for the 5th edition of the #ArchiTalks blog series, I couldn't help by default to humming the epic and catchy tune from the Sound of Music. And thus, I am speaking of "favorite things" from this point of reference; In a difficult situation, "I simply remember my favorite things, and then I don't feel so bad." (in my best Julie Andrews voice) which is fitting with Equity by Design's mission and movement.
At the EQxD Symposium this past October, keynote speaker Stew Friedman shared his book "Leading the Life You Want" and the secret sauce of successful leaders. "I have found that those who can harness the passion and powers of various parts of their lives and bring them together to achieve what I call four-way wins..." Stew said. He further asked us to think about work and life not in the context of separate domains that required "balance", but rather focus on the integration of the four areas of our life (Work/School (W), Home/Family (H), Community/Society (C), Self/Spirituality (S)) under the following goals: 1. Be Real. 2. Be Whole 3. Be Innovative. Each of these principles that Stew recommends seeks to cultivate a life in which our values, professional and social contributions are working in harmony rather than pulling us in opposite directions; perhaps not every minute of every day, but consistently over the course of our lives.
So while life can be incredibly busy, complicated and challenging; these are a "few" of my favorite things that support the theme of "leading the life you want", finding respite and comfort in "things" that INSPIRE% me and sharing a bit of my "authentic-self" with you.
"The Finer Things Club" – Inspired by an episode of TV's "The Office" and similar in premise to a bucket list challenge, this idea of seeking out new and extraordinary experiences in life while consciously allowing guilt-free "leisure time" to be part of the norm. Approximately every other month, there is the chance to explore something new with my spouse; symphony night, a special dinner at a new restaurant, Flamenco dancing, touring Philip Johnson's Glass House and Julia Morgan's Hearst Castle, a Tony award winning Broadway musical, or taking a trip to a new destination, etc. These are the experiences that renew the spirit and energize with new passion and creativity. So work hard, but "play" harder.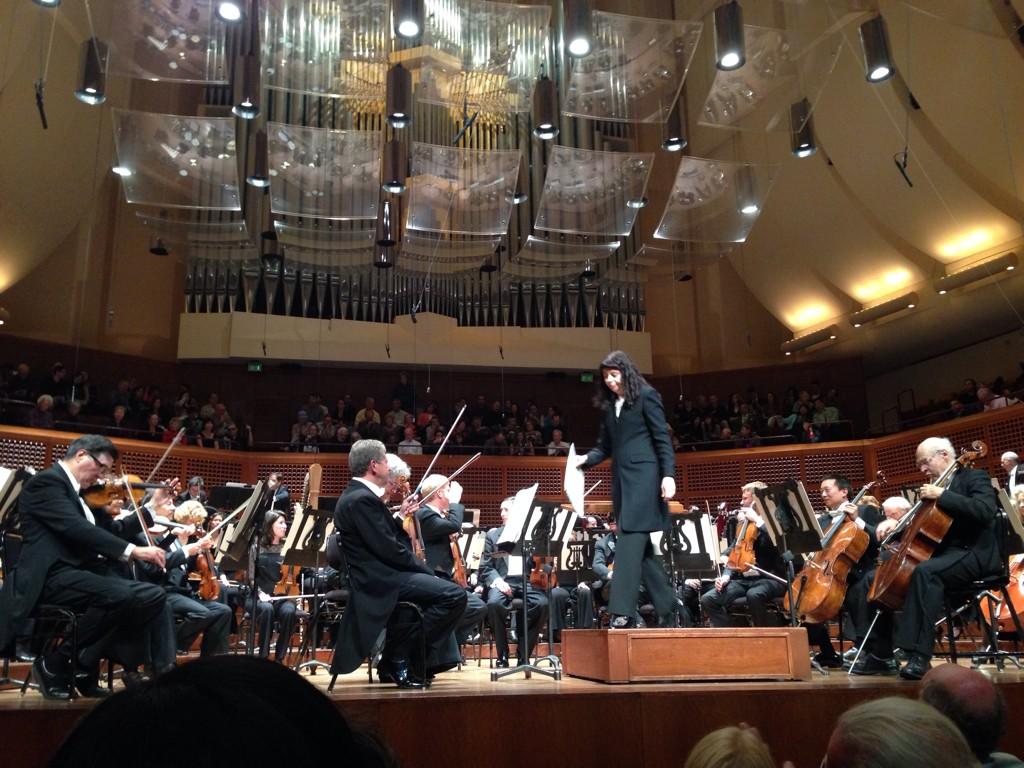 Culinary Mash-Up Things - We are what we eat, right? I personally find energy and inspiration in exploring all that is "epicurious" and it's one of the main reasons I always felt that California is where I was meant to live. Food has always been an important part of my family growing up and as I have been educated and enlightened by the likes of Michael Pollen and cohorts to respect the way that it is grown, sourced, gathered, prepared, and eaten. So I started a food blog last year to document recipes in exploring healthier food alternatives. I have also posted them to my pinterest board if you would like to explore and trade recipes. I have fell off the wagon so to speak in the documentation of recipes, but have continued to explore food creation including kimchi and pickling, homemade dumplings and "bao", and even a yorkshire pudding.
Sketching Things– I have always had a love of sketching and watercoloring that started in college. My first job after graduating from Architecture school was as a manual renderer for retail developments armed with Prismacolor pencils, my T-square and entourage tracing templates. When we first moved the office to California, prior to getting computers, I was hand drawing presentation sketches for our client meetings. Today with all the compounded responsibilities of managing multiple projects, a quiet time to sketch has become a treasured event for documenting vacation travel.
I have mentioned the idea of "Sketchmob" to some. What if we granted ourselves some leisure time to sketch during the middle of the day, (maybe at lunchtime), forming a critical mass via social media with other like-minded architects thirsting for time to sketch? We get to sketch, some sunlight and fresh air away from our screens and desks. They (the public) would get the opportunity to observe our sketching and inquire about our activity and purpose. We tried this concept at the EQxD Symposium and it seamed to have some resonance.
Making Things - The manifestation of Architecture is a long process where the fruits of your design/detailing/specification/documentation labor take awhile (usually a multi-year process). So to satiate my desire for the immediate satisfaction of making things, I have many "hobbies" that include felting, knitting, raku pottery, graphic and web design. Thru the active process of making smaller things, I get to beta test design and construction on a micro level that often times forms lessons learned for macro level design in the Architectural built form.
Innovating Things - I strive to innovate in all parts of my life. At times it has gotten me into trouble to ask too often "Why not?". But for most of my professional and personal life, I have been rewarded for remaining committed to curiosity. So I seek to find activities that will inspire and support creativity, innovative thinking and action. To that end, I attended my first Hackathon last year at the SCUP Pacific Regional Conference in Los Angeles that was conceived by Lilian Asperin-Clyman, my co-chair for The Missing 32% Project and EQxD. The premise of the Hackathon was to solve a series of challenges in a very unconventional way. We had 8 hours, we formed 4 teams. We were given a problem statement and given the authority to think outside the proverbial box. I have to say that the Hackathon format greatly stimulated parts of my brain that felt like cobwebs had taken over. Many of the ideas that have developed for EQxD have been inspired by the intense creative thinking in a compressed amount of time because of that event. We are excited to offer a mini-hackathon at AIA convention this year in Atlanta on Wednesday 5/13 from 1-5pm.
Reading Things - I have always loved reading. When we started our family, I was committed to passing that love to my children. We try to have reading time as an evening ritual before the kids head off to bed. Its a precious time for bonding, literacy enhancement, and discovery unfold; often there are more questions than I can explain about life. This curated bibliography includes my childhood favorites that I have enjoyed re-discovering with my kids. I am surprised at how much the lessons from those children's stories are still true to our adult lives and they have greatly informed the work of EQxD as well.
The Little Blue Engine that Could by Watty Piper

Star Belly Sneetches by Dr. Suess

Iggy Peck the Architect and Rosie Reveer the Engiener by Andrea Beaty

Anne of Green Gables Series by Budge Wilson

The Secret Garden by Frances Hodgson Burnett

Uno's Garden by Graeme Base

What do people do all day? by Richard Scarry